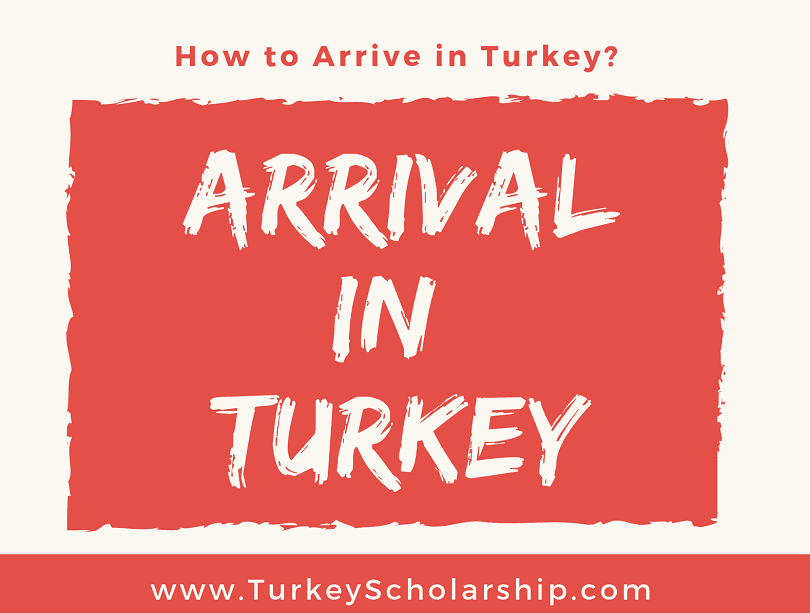 Student life in Turkey is full of academics, travel adventures and fun. The students studying in Turkish Universities participate in national and international conferences funded by Turkish University departments as well. The international standard groceries in Turkey are easy to find and use. The students in Turkey enjoy the delicate Turkish cuisines in budget prices and experience the Turkish Culture.
An Email from Turkiye Scholarship will provide the detail about the date to reach there, the university, dormitory, and scholarship office addresses. The first ticket to Turkey will also be provided by Turkey Scholarship office thus, you only have to pack for the travel and save all the required documents and information.
How to arrive in Turkey?
Reach airport 2 hours before the departure time with passport, visa, and university admission documents. To save the documents keep them in your hand luggage. Free baggage rights differ with the airline and can be confirmed from the respected airline. Do not forget to write Turkish address on and include it inside of the luggage. To prevent the delays get benefited from technology and the online check-in. wearing any metallic item will take time in scanning. To save the laptop's battery keep it off during the airport processing. Keeping local currency, USD, or Eur will help you during the introduction time to the city. To save commission fee on currency exchange avoid exchanging on airport currency exchange centers and try city currency exchange points for the purpose. Be sure about the weather by Googling it and dress according to the weather. After landing in Turkey look for the Passport control desk and then follow the guidelines to clear your luggage. For the lost luggage items contact the airport's lost and found the office for assistance.
After arrival in Turkey, there are some important procedures that must be completed as a foreigner listed underneath:
Airport Transfer to the University
Communication in Turkey
Dormitory Registration for students
University Enrolment Procedure
Turkish Preparation Course Enrolment
Cultural Orientation Participation
Required Documents for Enrolment
Residence Permit
YU Number
Bank Account Opening
Health Insurance signup
Orientation Programmes
Turkey Airport Transfer Facility to Istanbul
For the Istanbul Ataturk Airport and Ankara Esenboga Airport landers the following guidelines will help:
After getting your luggage to look for the Turkiye Scholarships' Welcome desk for International Students
The desk operators will need your contact and personal information to help you better
They will assist you in getting information about your concerned province and travel options to get there. To get a bus:
The welcoming personnel will get you a shuttle service to reach the bus station
From the bus station, you can buy a ticket to the concerned province
The bus must reach there before 4:30 pm, so arrange a ticket accordingly. For the ones who will prefer flight after landing in Istanbul:
if you already booked a flight for next destination then don't forget to check luggage information. As some airlines transfer luggage on their own to next flight and there is no need to get it cleared after the first flight. Your luggage must be labeled to reach the final spot