Study in Turkey
Turkey Government Scholarships 2023-2024 Without IELTS Requirement to Study free in Turkey
Turkish Government Scholarships (Turkiye Burslari) 2023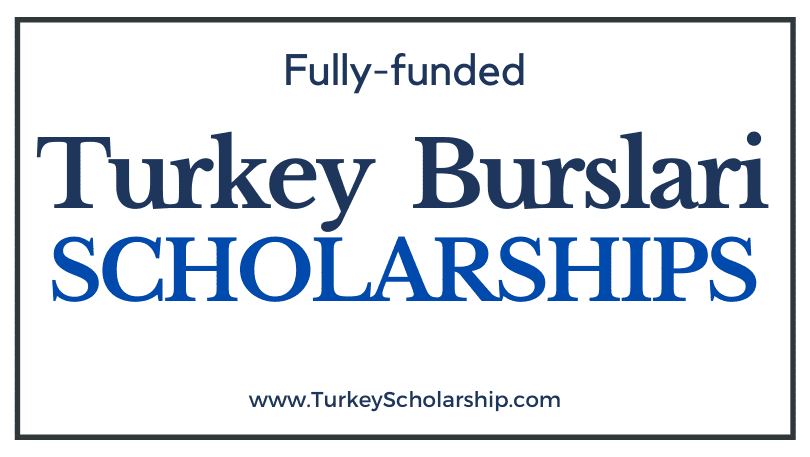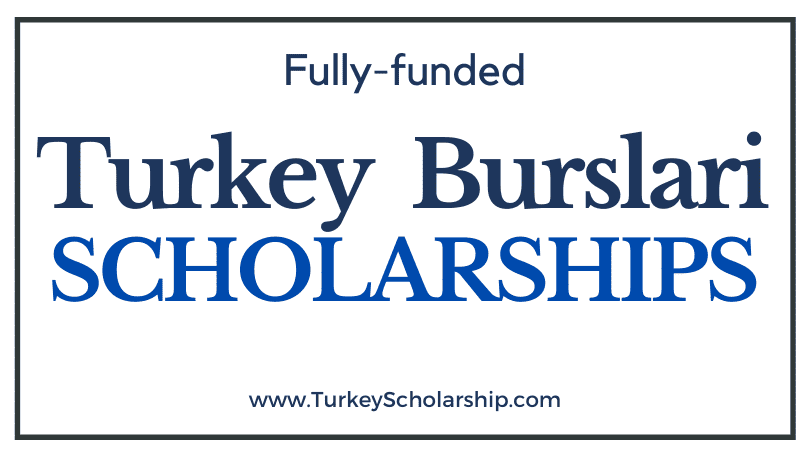 Turkish Government Scholarship (Turkiye Burslari) opened its doors to international students from all over the world to study for free in Turkey. This Turkey Scholarship will help you gain broad learning opportunities in qualified Turkish Universities. The applications for Turkish Government Scholarships will be entertained from January 1, 2023, to February 20, 2023.
The Turkish Scholarship will also help you learn new horizons and abilities that will move you closer to your career. The Turkey Scholarship is offered only to international students who will study in Turkish universities and their cost of education with living expenses will also be covered by the Turkey Government. Turkey Universities offer almost all disciplines and all levels of study: bachelor, master, and doctorate.
Turkey offers several Turkish scholarships and it is an opportunity for outstanding international students from all over the world to study at the finest universities in Turkey. Turkey is concentrating on its education system, and through these scholarships;
Turkey wants to improve mutual relations
Turkey intends to improve understanding with all other countries
Once a student is granted a scholarship in Turkey, then the student can get a lot of new experience and information that will be gained during this educational trip in the most prestigious country; Turkey.
Turkey has also been keen to give a reward to outstanding students during the scholarship, and they have included a separate scholarship policy for exceptional students who get a better chance of double the standard scholarship in the best universities in Turkey.
Turkey Scholarship Covers Education & Living Expenses!
The Turkey Scholarship benefits include fully funded education and cover all costs of your study at Turkish University, which will be paid by the Turkish Government to you in installments. Turkey Scholarship funds housing allowance and health insurance, travel, and visa costs for applicants from outside Turkey. Here are some of the significant benefits of the Turkey scholarship program.
The Turkey Scholarship provides accommodation for students within public Turkish Universities without paying any fees. Students who do not wish to stay in University dormitory accommodation can choose other accommodation options at their own expense.
Turkish scholarship students do not pay any administrative fees or tuition fees to Turkish universities.
When students start a scholarship in Turkey, all health expenses for all students are covered by public health insurance Health care is a big issue all over the world, especially if your nationality is from a foreign country. Fortunately, this is the case if you are a student on a scholarship in Turkey.
-Note: If a student is unwell, all public health insurance costs will be covered, and the student will not have to pay any amount.
The scholarship is awarded once a flight ticket for their arrival in Turkey and their departure after completion of their studies, if the student will buy the ticket himself, the amount will be refunded later. Students receiving the scholarship will receive a card granting them the right to move, at a very low state-subsidized price.
Turkey Scholarship Application Language Criteria for 2023
Any student who is not fluent in Turkish must undergo a full course of Turkish language instruction for one year, but several conditions must be taken into account:
The course for a whole year does not exceed or less than this period
Work to improve students' linguistic skills
There are no exceptions to the Turkey Language course
Turkey Language will be offered to all international students even if there are some students learning other languages at the same time, and Turkey explained that this course to make the student stay more.
How to Apply for Turkey Government Scholarship for Undergraduate, Masters, and Doctoral degree Courses?
The selection criterion for Turkey Scholarships 2023-2024 is as follows:
International Test Score
Diploma Grade
High School Graduation
Average Grades
CGPA
University Entrance Exam Grade
Eligibility Criteria for Turkey Government Scholarship 2023-2024
The countries listed below are given preference for the Turkey Scholarship program in Turkey:
Pakistan
United States of America
Iceland
The United Arab Emirates
Myanmar
Germany
But this does not mean that any student in any country is entitled to receive this grant. Some countries are open only to graduate studies.
There is no age relaxation in the Turkey scholarship program
Candidates should not be born before January 1999, if applying for an undergraduate degree in a Turkish scholarship program.
Candidates should not be born before January 1990, for a Master's degree if applying for a master's degree in the Turkish scholarship program.
For Ph.D. scholarships, the required date is January 1985
For the Research program, the applicant must be born before 1975
70% of the applicant is required to study at the university for an undergraduate
75% of the applicant is required for master's and doctoral degrees
A 90% degree is necessary for applicants to study in medical schools
Anyone who has Turkish citizenship or who has already acquired Turkish citizenship cannot run for these programs, and anyone who is already studying in Turkey cannot apply for these grants. Selected students must submit documents upon request., otherwise, they will not be entertained.
Turkey's scholarship program is open to all citizens of the world who meet these conditions.
How to Submit Application for Turkey Government Scholarship?
The applications for Turkey Scholarship are invited online every year before February 20th. You can apply online through the Turkish Scholarships online application system. When you are about to apply for your Turkish Scholarship program, prepare the all-important documents that you need to submit. The applicant should provide all the requirements accurately.
You must fill in all the required data. You should read the instruction before you start providing your information. The last date for Turkey scholarship submission is February 20, 2023, for Pakistani students. You better submit your application before the deadline. Remember; applying for the Turkish scholarship program is free. You are not supposed to pay any fee for it.
You should keep visiting the Turkey Government Scholarship result announcement notice for an interview email/call. It can be your final result, or you have to apply for a Turkish visa you can visit the Turkey Government Scholarship result announcement notice.