Documents
Research Proposal for Turkey Scholarship
How to Write a Research Proposal for Turkey Government Scholarship?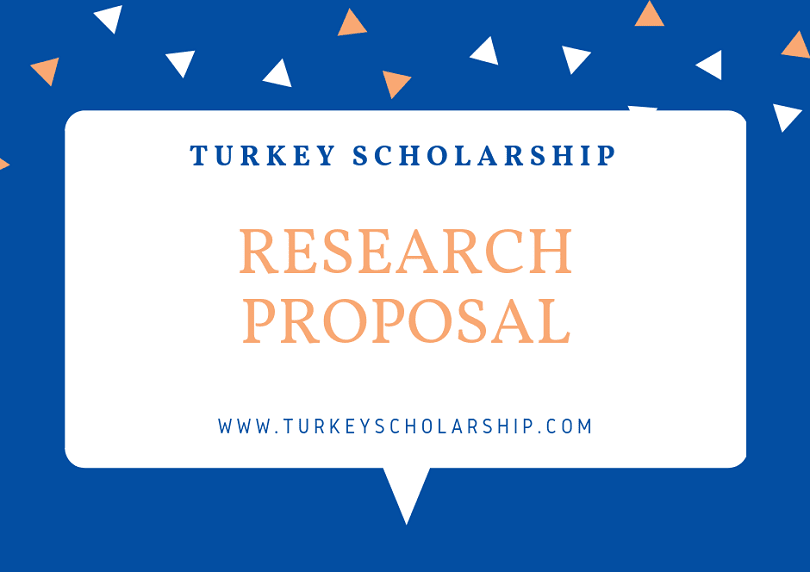 The core objective of a Research Proposal is to put forward, legitimize and provide a rationale for the requirement to study a proposed problem and to suggest the effective strategy or practicable procedure in which the research study ought to be conducted.
The procedure, methodology and design of research to be conducted are administered by the standards of the specific discipline in which the problem lies, henceforth the requirements for a proposal are less formal but more 'to the point' as compared to a project proposal.
What should a Research Proposal include?
A research proposal ought to provide a logical and persuasive argument regarding the need to conduct a study and therefore must contain a detailed literature review. Additionally, a proposal ought to provide a detailed methodology as well as a statement regarding the benefits and/or outcomes of the study.
Writing a Research Proposal for Turkey Scholarship
Turkey Government Scholarship for Ph.D. requires candidates to submit a Research Proposal whereas the undergrad students need to submit a motivation letter and MS applicants need to submit a Study Plan for Turkey Scholarship application. The steps to writing a research proposal for the Turkish Government Scholarship is given below:
In order to develop your skills when it comes to rationalizing and designing a comprehensive study;
In order to enhance your overall writing, critical thinking, and research skills;
In order to carry out a successful literature review by verifying that the problem has not been addressed already, or that it has not been answered effectively, thereby locating a better scholarship according to your particular topic;
In order to effectively practice and identify the coherent steps required to achieve research objectives;
In order to critically analyze, study and contemplate the pros and cons of various methods utilized for data collection and review;
In order to develop a sense of curiosity so that you may be able to actively participate in the whole process of research.
A research proposal ought to incorporate all the crucial features required to design and complete the research study, with enough data and information that enables your readers to evaluate the usefulness and validity of your proposal.
A complete research proposal, however, only lacks in the findings, experimental methods, and outcomes or results of your research and your overall review of those findings, outcomes, etc.
Ultimately, a research proposal is usually judged by the quality of writing, henceforth, it is critical to ensure that your writing is clear, concise, coherent and logical and that too, without any spelling or grammatical mistakes.
However, all research proposals – irrelevant of the topic, methodology, problem, etc., you have selected – ought to address the below questions:
What exactly do you want to achieve? Define your research problem in a clear and coherent manner. Describe what exactly are you proposing. Avoid irrelevant details.
Why did you select this topic? Carry out a thorough analysis of the literature and state via evidence that the topic you have selected is worth it. Answer 'So What' questions.
How exactly are you going to accomplish this? Ensure that your problem is doable. In case you can't formulate an effective research problem.
Things to avoid while Writing a Research Proposal?
Negligence to be clear and concise – Avoid being 'all over the place' without any reasonable sense of purpose.
Negligence to cite proper references in your literature review.
Negligence to define contextual boundaries of your proposal such as time, people, place and so on.
Negligence to develop a logical and convincing argument for your research.
Negligence to pay attention to the central problem – Avoid being irrelevant.
Negligence towards writing – Avoid imprecise or sloppy writing, or any spelling or grammatical mistakes.
Negligence to address major research issues – Avoid too much explanation on minor problems.