Turkey Scholarships
Turkey Scholarship for BS, MS and PhD 2023 | Open for Applications
Bachelor, Master and PhD Scholarships in Turkey by Turkiye Burslari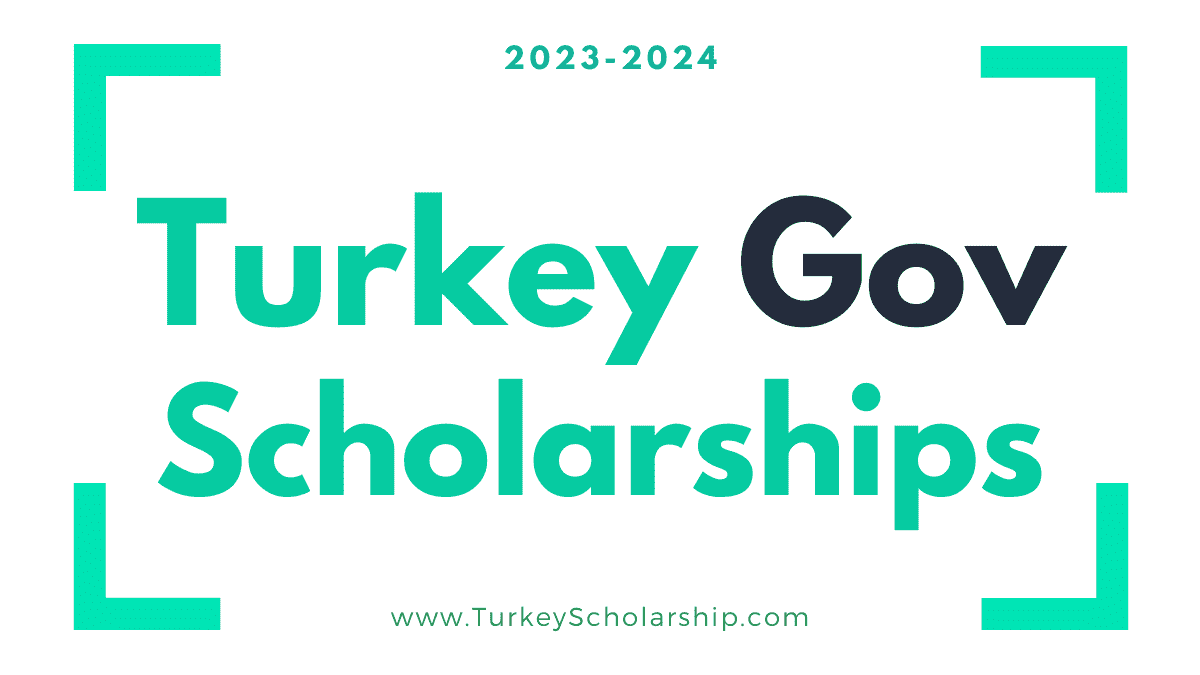 Scholarships in Turkey 2023 will be open for all international students for the class of 2023-2024 from January 10, 2023, to February 20, 2023. Only a few days remain now for Turkey Government Scholarships to open the application window; therefore, start preparing documents for your next application.
Turkey Scholarships Without IELTS in 2023
You read it right! No need to have IELTS if you want to apply for a Turkish Government Scholarship!
Turkish scholarships are considered one of the most popular scholarship programs around the world due to the various specializations they cover in different stages, whether undergraduate, master or doctorate.
On the other hand, Turkish universities are also considered one of the best economic Turkish universities at the moment. Many Turkish universities have achieved a high global ranking. So many students around the world prefer to study at universities in Turkey on a Fully Funded Turkish Scholarship.
International students can study without paying any fee as there is no tuition fee for Turkey Scholarship and the Turkish Government pay students for their living expenses, health insurance, and flight reservations as well. Other accommodations like housing, transport, and healthcare are at their own expense.
Turkey Scholarship Degree Programs Options
There is no doubt, Turkish Universities are among the best universities in the world. They have a strong focus on societal impact and research in their education system. Most subjects are taught in English in Turkish universities.
Subjects Offered under Turkey Scholarship Program:
The Turkish government offers free Turkish scholarships to international students all around the world. And they cover almost all disciplines and all levels of study: bachelor, master, and doctorate. If you are an undergraduate, you can apply for these courses.
Business Administration
Genetics and Molecular Biology
Architecture
Engineering
Science and medicine programs
Turkish language programs and
Mathematics
What are the Benefits of the Turkey Scholarship 2023-2024?
Turkish scholarship gives you the chance to experience a 4-year undergraduate, master, or doctoral program taught in the English Language.
Education is free for students. The Turkey scholarship allows you not to pay any Tuition fee. Other accommodations are also affordable and students have to perform at their own expense.
Living in Turkey is not expensive as compared to other European countries like the UK or the US.
What does Turkey Scholarship Cover?
The fully-funded Turkey Scholarship covers the following:
The full tuition fee of the Turkish University degree program
Monthly living expense pocket money paid to the student
Student's Health and sickness insurance
Travel ticket reservations
Funding for conferences and projects
Eligibility Criteria to apply for Turkey Scholarship:
You need to pass international examinations like the ACT, IB OR SAT, etc. to apply for Turkey scholarships.
You should have a TOEFL (The Test of English as a Foreign Language) certification. The certification is an international benchmark that shows that you are good enough to take a course at a university.
It is recommended that you should show an official academic record, showing all certificates, courses, and grades which you may have received in your academic career.
You need to provide a letter stating your purpose in taking this scholarship program. If your Statement of Purpose requires improvements and the essential key points are missing in your SOP then, you may face rejection.
It is not required to apply for admission to various universities under the Turkey Scholarship 2023. You only need to fill out the application form.
Citizens of all countries are eligible for scholarships from Turkey.
Where to Submit Turkey Scholarship Application?
The applicants of the Turkey Scholarship are required to submit an online application and then wait for the final result disclosure for further proceedings.
Make sure you have written your letter of intent.
You can apply online through the Turkish Government Scholarships online application system.
The undergraduate candidates are very appreciated and preferred for the Turkey scholarship program.
Remember, The last date to apply is February 20, 2023.