Study in Turkey
Turkey Study VISA Process Guide 2023: Turkish Student VISA Policy and Application Process
Turkey Student VISA Process for 2023 Admissions at Turkiye Universities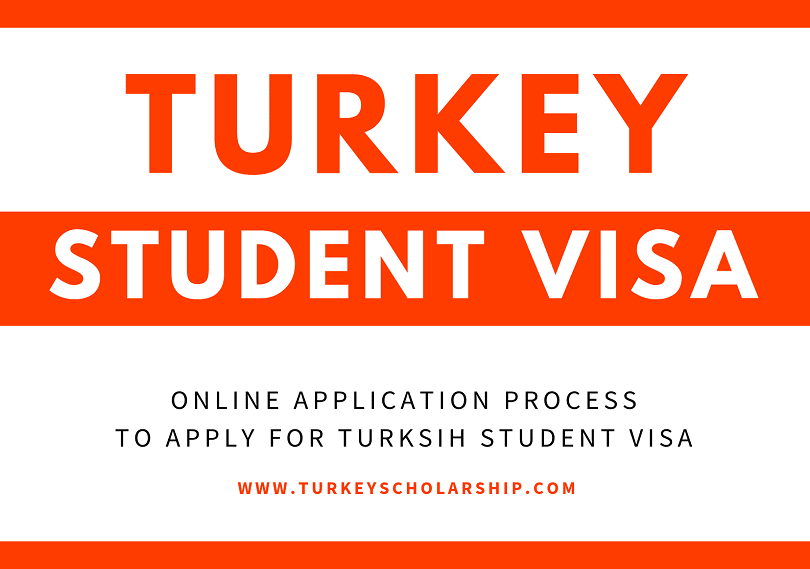 Before your arrival in Turkey, the scholarship winners need to apply for a Turkish Student VISA. The Turkiye Scholars are warmly welcome each year. Turkey Government Scholarship VISA guide is formulated to address the requisites of Turkey travel as a Turkey Scholar. Please find the below points explained in this guide:
Scholarship Treaty
Visa Guidelines
Turkey Scholarship 2023 Agreement
After accepting the Turkey Scholarship offer visit Turkey Embassy or Turkey Consulate with Turkey Scholarship Agreement that can be downloaded from your account at Turkiye Scholarship Information System (TBBS). During the embassy visit, keep the original documents and Turkish translation ready. The documents needed to qualify for the checking include transcripts, last degree proof, health report, and passport/ID card.
Don't forget to bring proof of winning the Turkey Scholarship which is a Turkish Scholarship Agreement that must be uploaded again to the Turkiye Scholarship System (TBBS) after getting it verified by officials. After uploading the Turkey Scholarship Agreement fill out the questionnaire available in the personal category of your account.
All the above-mentioned documents must be translated into Turkish from the institutes/persons approved by the Turkish embassy. Turkish Embassy verified the original documents and their Turkish copies are perquisites of university registration and scholarship procedure. The language test transcripts, for example, TOEFL, SAT, GRE, GMAT, etc. do not need to be translated into Turkish.
The health report from an official health institute must not be older than 3 months and it must prove you are a fit person, without infectious diseases. The Turkish embassy will provide the details about the accepted health organization for a health report. Turkish students can get information about the scholarship process from the provided address in Ankara.
Turkey Student Visa Application Process in 2023
The Turkish Student VISA is a prerequisite for international students to study in Turkey. Embassies of the Republic of Turkey provide student visas. To apply for the student visa keep the following documents ready:
Original Passport,
Proof of Turkey Scholarship offer
Forms for visa application (from the embassy),
Recent Photograph,
Mentioned Turkey Student VISA fee of US$45
It is recommended to contact the Turkish Embassy/Consulate to get information about the required documents. After getting the documents to visit the embassy to apply for a Turkiye student visa. The Turkey Student VISA application must be placed immediately after getting an acceptance letter and signing a Turkey scholarship agreement.