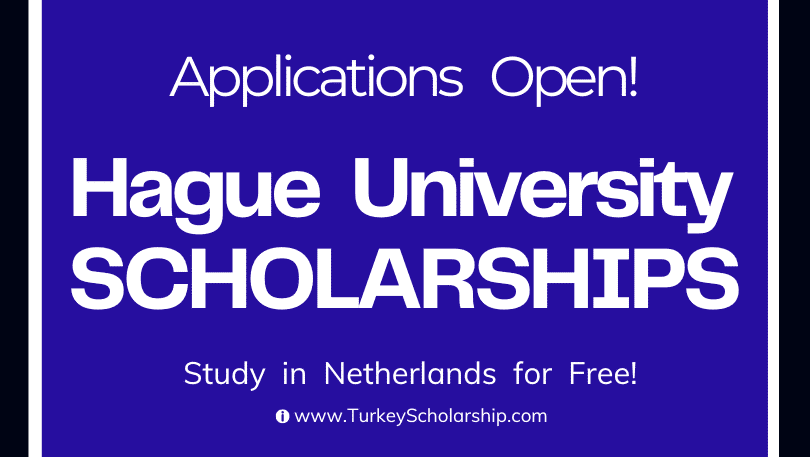 All the passionate and eligible candidates out there can now avail this golden chance to study for free in Netherlands sponsored by fully funded World Citizen Talent Scholarships program 2023 at Hague University of Applied Sciences. World Citizen Talent Scholarship is a sponsorship issued by Hague university to international applicants willing to pursue their Master's degree in any choice of subject in Netherlands without worrying of paying for any educational expenses.
Let's Find Out Everything About World Citizen Talent Scholarship:
Studying in the Netherlands under this Netherlands World Citizen Scholarship is not more than a dream come true for most international students, as it allows young, talented, and passionate students to show their potential and bring out the best in them.
If you are dealing with financial challenges to support your higher education and looking for a way out then apply for the WCTS merit-based Netherlands scholarship now to give a new direction to your life. The World Citizen Scholarship Program opens its doors every year to pick three deserving candidates with good academic performance, intelligence, and outstanding skills.
What to Expect from World Citizen Talent Scholarships 2023?
WCTS Netherlands Scholarship winners of will receive all possible financial support throughout the degree program in the form of EUR 5,000 as a tuition-fee waiver, a chance to work as the university ambassador, and much more.
Who is Eligible for World Citizen Talent Scholarships?
If you are eager to apply for the World Citizen Talent Scholarship, make sure you have never submitted an application for this Netherlands scholarship before whereas, Netherlands citizens are not eligible for this scholarship. Moreover, students applying for the first time to Hague University of Applied Sciences time scholarships must be medically fit, must have good academic scores, and fulfill subject specific eligibility requirements.
WCTS Netherlands Application Procedure:
Interested international students first must check subject and degree specific eligibility criteria here and then make two sets of required documents, meet the minimum benchmarks for required qualifications and then create an online application at Hague University of Applied Sciences for admission and scholarship. In the next step of application, the candidate is then needed to provide a motivation letter of 950 to 1100-word limit that will be assessed based on originality, student's academic goal, and English grammar and final result will then be announced.
Application Deadline for WCTS Scholarship:
The last date to submit your online admission applications for the merit-based World Citizen Talent Scholarships in Netherlands Hague University of Applied Sciences is March 31, 2023.