Scholarship Guide
Where to Find Scholarships? – Top 13 Scholarship Application Submission Tips
How to Win Scholarships?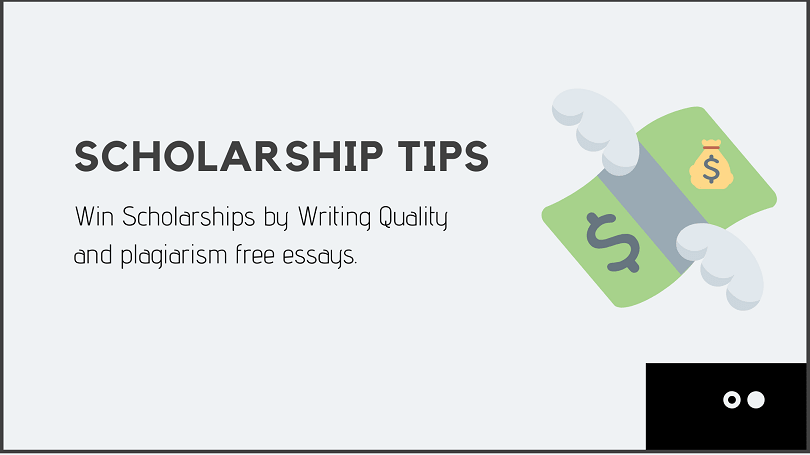 Do you prefer to spend the greater part of your employment years paying off the student loan using the little first-time employment salary or would you rather apply and win a scholarship that will cater for all your expenses in college?
Well, you can apply for the fully-funded Turkey Scholarships Without IELTS, and no need to submit any application processing fees.
Below are some of the most ideal ideas that will help you acquire scholarships and come up with the most promising submissions.
Following are the Top 13 Forbes Tips that helped students to win Scholarships:
Apply for scholarships within your country or community
It is important to note that multiple communities provide scholarship opportunities by means of clubs, organizations, small enterprises, and bursaries. The chances of winning these scholarships are higher since the number of applicants for such opportunities is smaller as compared to the international ones where applications are sent from different parts of the world. In finding local scholarships, however, consider the following approaches.
Seek counsel from your teachers and advisors.
Go through what is communicated by your local media outlets like newspapers
Visit community online platforms
Use the internet for site-specific searches within your locality
Seek counsel from graduates
Go for personalized scholarship search provisions
Go for the scholarships offering lesser provisions
Logic tells that many scholarship applications are targeted towards the ones offering more awards. This makes them more competitive. The reverse- scholarships offering lesser benefits are less competitive- is true. The ones offering lesser awards provide for basic college expenses like books, accommodation, and upkeep.
Put the effort in the complete application process
Most applicants will often shun from scholarships that require a lot of input, which is why the degree of competition for this application is smaller, thus higher odds for you. For instance, scholarships that require applicants to prepare essays that have more words will have lesser applicants.
Apply for scholarships that align with your interests
Do not waste your time applying for scholarships that are out of your interest. Statistics have indicated that when your applications are done in enjoyment, chances of going through are higher. Enjoyment will only be achieved when the scholarship is in line with your interest.
Never make an introduction in the essay
In certain applications, making an introduction will lead to the applicant's disqualification. Blind readings are the direction taken by many reviewers. This means that in your application essay, you have to be straightforward.
Shun from repeating the essay prompt
Avoiding repetition is very important because the reverse would cause boredom Present fresh points every time and only use the start of the essay to present the kind of person that you are and what makes you stand out.
Avoid quotes
Write the scholarship essay without including the quotes. The essay about you or your academics or on a specific topic asked by the scholarship awarding agency must be plagiarism free and authentic so that it stands out vividly from those of other applicants.
Meet all the conditions
Go with what is asked in the requirements of the application in the sense that if the question wants five responses, only respond to the five in an accurate and concise way.
Adhere to the word count
Never exceed the word count as this may lead to your disqualification on grounds that you do not follow the rules.
Go over the work before submission
It is important to proofread for spelling errors and grammatical mistakes as this may convey the message that you are not competent enough. If possible, seek a second or third opinion before submission.
Make a timely submission
Make sure to beat time in that you are not supposed to wait until submission is due. Considering that towards the deadline, there could be delays because of traffic on the scholarship's site, to be safe, submit early.
The number of applications is directly proportional to your success chances
It is advised that you make as many scholarship applications as possible so that in as much as you may not win most of them, at least a few may be in your favor. Most applicants that win the application will always start applying early so that they apply as many times as possible.
Be resilient
Giving up is what makes most applicants miss out on scholarships that were fated for them. In the event that your application does not go through, BE RESILIENT, and try a second, third and fourth time. Find the scholarships that align with your interests so that you enjoy the chase. All the best!