Documents
Scholarship Essay Writing in 2023 Academic Session
How to Write a Scholarship Essay?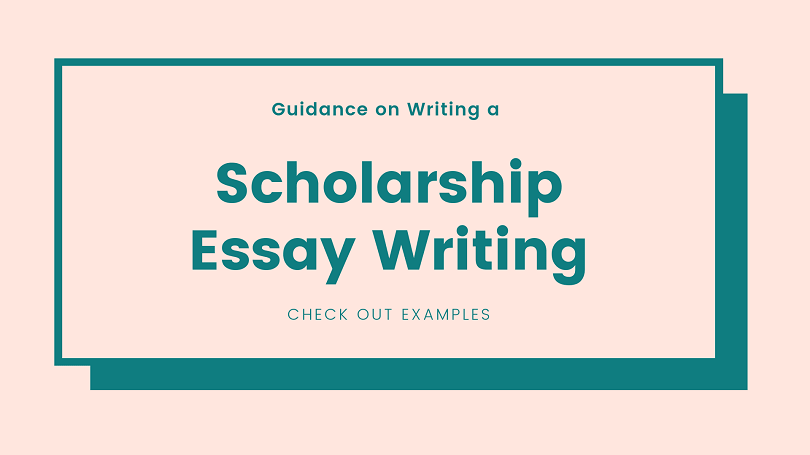 A well-researched and nicely written Scholarship Essay ultimately increases your chances of winning a scholarship. Despite the array of scholarship opportunities, we see many students, being wary of the idea of applying for scholarships. The whole scholarship application procedure can be, admittedly, daunting, especially, when it comes to writing out a Scholarship Essay.
Students have been stumped at the idea of writing out the Scholarship Essay, of what to include in it, and most importantly, just how to get started.
We know it isn't easy to carry all that weight on your shoulders and this is why we have some tips and examples that might make it all a little bit easier.
With the high level of individuals applying for the position, we both know that the reviewer has a short time and that it's important to stand out. This is why your first sentence, and your introduction, might just be the deciding factor of your very own future.
No pressure. This pretty much also means that as long as you've got your introduction well-made, you have a pretty decent chance of winning.
What your introduction should include:
An impactful sentence.
An explanation of what your Essay might carry.
A thesis statement, where you will accost your essay.
Make it brief, make it memorable, and don't forget to make it personal. The reader will connect more to you as a person- and not a paper.
Here's an example of how to get that done:
1) Being Factual: It is crucial to fulfilling your responsibilities as a person.
2) On February 19, 2023, I realized that as a person, I'm responsible for the way my life changes.
Both sound quite different, don't they? When writing, you need to remember that the reviewer wants to know you as a person. Give him an opening and tell them, exactly, what makes you the right applicant, but as you do, don't forget to link yourself to their core values.
While keeping your inner tone intact, here's a list of things that students often do wrong when writing their introduction:
Using smart-sounding words. Just because it's big, it doesn't necessarily mean it's smart. It's more important
Using Quotes.
Stating the obvious.
Giving a self-introduction.
Forsaking the values of the school they're applying to.
Remember, it's more important to sound real, and write in a way that would pique the reader's interest; that would make them feel as if you fit in with their perspectives as well. Stating a quote or the obvious would just turn them away. What you need to know, is what values and characteristics, your reviewer is looking for in its applicant.
Writing a Scholarship Essay and Example
Finally, before you start writing, it is crucial for you to understand the instructions and the essay question completely.
Here's a sample that might help you write out your intro:
Question: The committee wants to have an idea of who you are and why you might be the perfect person for this scholarship. Please, state your answer below.
"Dave, you're going to be a wonderful doctor one day. You're going to make a cure for AIDS and you're going to make people better," was what my parents brought me up singing, and soon that song became the direction of my life…