Study in Turkey
Arrival in Turkey by Air, by Sea, by Rail or by Road
Turkey Arrival Guide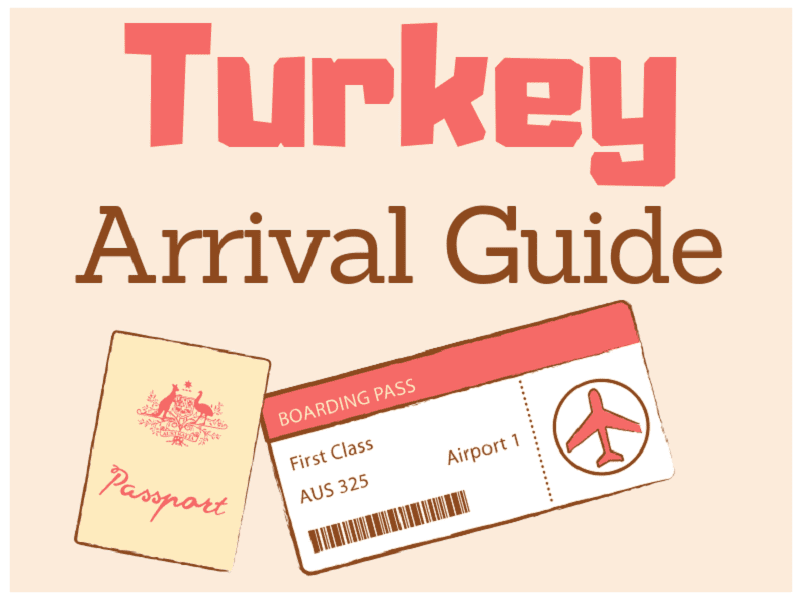 If you are planning to arrive in Turkey then this article will serve you with all the possibilities that you can consider for your arrival in Turkey. A tour of Turkey is one of the most beautiful travel experiences you can gain. Turkey is one of those destinations that so many people dream of visiting at least once. The Turkish landscapes are breathtaking; moreover, you can admire a myriad of colors and taste exotic flavors. Traveling to Turkey can be a truly unique experience if we planned. This article is more suitable for the tourists planning to visit Turkey, students planning to study in Turkey, and for the people planning to arrive in Turkey or passing by.
Here is the Arrival Guide for you to arrive in Turkey:
Turkey is a modern country of minarets, mosques, spectacular bridges and skyscrapers. Turkey is a mixture of different cultures because Turkey is a country that acts as a bridge between Asia and Europe. You can travel to Turkey in many ways, like you can enter Turkey by air, by road, by rail, and by sea. Let's find out in detail how to arrive in Turkey.
Arrival in Turkey by Air
Air travel is undoubtedly the fastest and most comfortable way. If you are beginning your journey from India, Pakistan, China, Malaysia, Singapore, Iran, Srilanka, Nepal, Russia, Afghanistan or Kazakhastan, the best approach is to go to Turkey by air. All you need to do is to reserve your flight for Istanbul's Atatürk Airport. You can choose direct flight and flight with stopovers. But If you are proceeding Turkey through a direct flight from Mumbai then it will not be more than 6 hours.
Take a Train to Turkey
Turkey is very well attached to both Europe and Asia. When it comes to arriving in turkey by railway, it is not the most chosen means of transport anymore as people love to travel by air these days. While going from Asia, you require a little juggling across waterways to get to the train. Lake van express travels from Asia to Turkey (Istanbul). Trains from Europe are also bringing tourists to Turkey. Many people enjoy traveling by fabulous and modern Turkish trains racing between Istanbul, Ankara, and Konya. If you are going through the railway, you should favor having your tickets in advance, particularly during vacations.
Get on the Bus to enter Turkey – or Drive a car to enter Turkey
The slow journey, the one that is enjoyed the most, the dream of every traveler is traveling by road. It is not suggested to go to Turkey by road if your starting destination in India. It's a long journey and can take you more than ten days.
You need all countries visas falling between your starting and ending locations. It can create discomfort as well because of the long-drawn route and can be more than 8000km.
Sail a Ship or Cruise to enter Turkey
If you consider the journey by sea, it is advisable to know that it takes a long time. The ship is the right vehicle for those who travel to Turkey on holiday for several days. Locally, yachts and ferries are used to cross streams and straits in Turkey, and It is a useful way of transportation and exploring a fascinating look at the area.
Getting Around in Turkey – Commuting in Turkey
You must learn about public transport in different Turkish cities, and how to travel through different modes of transportation in Turkey.
Transports in Turkey is very well structured. The best and most comfortable medium of transport in Turkey is by flight to avoid waste of many valuable hours of your time. But you can also travel by buses or trains and even can hire a car if traveling by road in Turkey. In smaller towns of Turkey, bikes and bicycles are also readily available.