Documents
Letter of intent (LOI) for Turkey Scholarship
Letter of intent (LOI) is your Personal Statement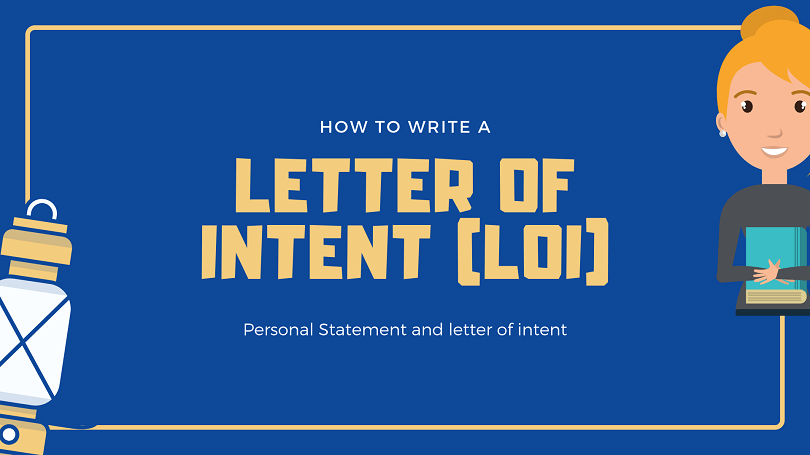 The letter of intent (LOI), often called a personal statement or letter of intent basically shows your idea about what you want to make of your future. Through this statement, you have to convince the reviewers of your letter, to invest in your future because you can make yourself the best out of it.
You would also have to add in the details about your involvement in extracurricular activities and your educational background- yes, and that includes your grades- to prove to them that you have the potential worth investing in.
#1 How to Format a letter of intent (LOI)?
Carefully read the instruction and guidelines related to the scholarship. Also, make a note to ensure that you've understood all the requirements completely and that you've sufficient knowledge about what the committee expects from you and your Statement.
Don't forget to keep an eye on any limits defined on words or pages and use a standard format, of any job letter, as the basis for your letter.
At the top left of the letter, add in your current mailing address; the date, right below the address, and then write out the name and address of the addressee- the person at the receiving end-of-the letter. If possible, try to send the letter to a specific person.
#2 Explore the Career You Want to Pursue
Introduce your career path, your aims, and your choice of study at college, right at the start of the letter. Tell the committee, why that study is crucial to you and to your career. Why it's so important to you and to your field? How is your career option going to affect the people around you? Share your aims and share the image of the future that you dream to have- your college plans, in this introductory paragraph.
Try to be as brief and to the point, you can be, particularly if you're a graduate applying for a graduate scholarship. If there are particular universities that you're interested in joining or if there are certain faculty members that you want to have the experience to work with, then don't fret, and mention these universities and members in your letter as well.
Give the reviewer a ride on what you have as your plans and hopes for college with a specified section about your previous school experiences, one that might, luckily, highlight your leadership skills or teamwork. If you've worked in the field before, then mention that it adds a favorable impact to your letter. It makes the committee hold a better view of you, so the more experiences you can share about your efforts and dedication to your field, the better it will be for your chances.
#3 End it on a Good Note
Write out your professional goals; long and short. If you're aiming to be a teacher then tell them, for example, that you aim to teach a public school at ABC country and that you hope to improve and create a sense of love for comprehension in the children you're going to teach. That you're going to be a good teacher that makes sure to communicate with its student because a teacher holds more than just the child's education.