Jobs in 2024
Get a job in Canada from Abroad in 2024 – Check Your Eligibility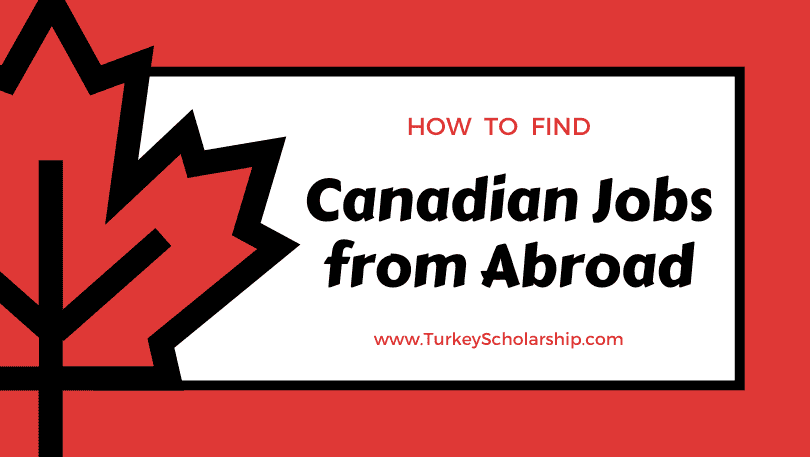 Before you begin your job search in job market of Canada, you should familiarize yourself with the legal framework that governs the employment of foreign nationals there and for that i am going to guide you in this article and as far as i know all permanent residents, holders of work permits, or international students, international applicants have the legal right to seek employment in Canada in 2024.
Get a job in Canada Without Permanent Residence in 2024:
If you are an international applicant and you want to work in Canada but you are not a permanent resident of Canada, then you can get a Canadian work permit or a Canadian Work VISA to legally work in Canada.
1# Jobs on Canadian Work Permit:
If you are not a permanent resident of Canada you can get a job on a work permit. There are two types of work permits in Canada;
Open work permit: With this type of work permit in Canada, you're free to take a job with any company that accepts foreign workers. However, there are specific circumstances under which you may be eligible for an open work permit in Canada. These include being a permanent residence applicant or a dependent family member, being the spouse or common-law partner of a skilled worker or international student in Canada, or have recently graduated from a Canadian designated learning institution and being eligible for a Post Graduation Work Permit (PGWP).
Employer-specific work permit: When you get a work permit through your employer, you can only work for them in Canada. Obtaining a job offer from a Canadian company is a prerequisite for applying for a work permit sponsored by an employer. A Labor Market Impact Assessment (LMIA) is required before most companies will hire you. You may be eligible for an employer-specific work visa through an intra-company transfer if you are currently employed by a multinational corporation with operations in both India and Canada.
2# Job on study permit:
In some cases, international students with valid study permits in Canada are capable of working part-time without obtaining a separate work permit. To help pay for their studies and earn valuable Canadian work experience, international students can find jobs either on or off campus.
After December 31, 2022, students are no longer limited to working 20 hours per week off campus. If your degree program at a Canadian university or institution lasts at least eight months, you may be able to apply for a Post Graduation Work Permit (PGWP) after you graduate. In Canada, a PGWP is a type of open work permit that will allow you to work for any business that meets the requirements.
How to Find Jobs in Canada from Abroad?
Canadian law imposes no employment restrictions on Indian nationals who have obtained permanent resident status. While you can start looking for work in Canada while still in your country, you won't be able to start working for a Canadian business until you arrive and obtain a Social Insurance Number (SIN). You can apply for jobs in Canada through the government's Job Bank once you've received your Certification of Permanent Residence (CoPR).
The Atlantic Immigration Program (AIP) and the Rural and Northern Immigration Pilot (RNIP) both provide applicants with access to provincial or regional recruitment sites to aid in their search for employment in their respective regions.