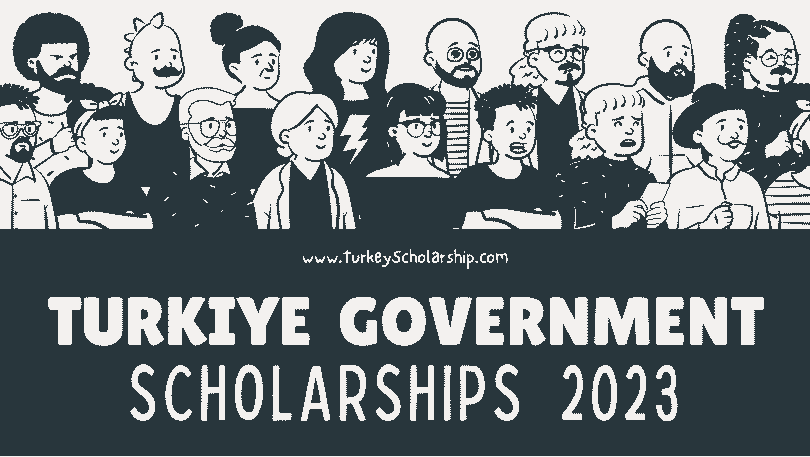 Türkiye Government Scholarships 2023 – Without the IELTS requirement in the application process; Türkiye Government Scholarships will be open for online applications without IELTS from January 10, 2023, for BS, MS, and Ph.D. subjects.
Why Study in Türkiye?
With Türkiye's enriched for "cultural, open, and welcoming communities" and "easy settling," Türkiye scores well under living standards. That's not the only thing! Türkiye is known to be the second country in the world with a 94.2% schooling rate and ranks 43rd in the world on QS Higher Education System Strength Rankings. More so, in recent years, Türkiye is one of the top places for international students because of its exceptional higher education opportunities. 
There is a boatload of what you get if you choose Türkiye for your higher studies. Türkiye has drawn students from all over the world thanks to its incredible scenery, mystical mosques, ancient buildings, efficient transport network, and distinctive qualities that are original to each of its cities. The most attractive thing is that Turkish universities offer world-recognized degrees, programs at low tuition fees, and affordable living. 
Another reason Türkiye is famous for its education is its government scholarships, which make it a popular destination for students. The four guiding fundamentals that serve as the foundation for Türkiye's higher learning global development efforts are as follows:
Growth and Engagement in Learning

Developing Economy 

Cooperation, Collaboration, and Solidarity

Cultural and Social Interaction

Expansion of Diplomatic and Political Ties
Based on that, if you're looking for adventure and cost-free studies, then don't miss out on the chance for Türkiye's Government Scholarships.
What Does the Türkiye Government Scholarship Provide? 
Türkiye Government Scholarships address everything students may require while studying in Türkiye and learning new skills. So these scholarships literally have you covered in all aspects: 
Unlike other higher learning scholarships, Türkiye includes university and department placements.

Your tuition costs are covered. 

Permits you to study the country's language with a one-year Turkish language course for your smooth transitioning. As a result, your academic research aids are more diverse.

Provides you with housing and dormitories. 

Facilitates you on your trip to Türkiye, and pays for your one-time flight ticket when you return home at the end of your study period.

Allows you to fully benefit from healthcare services.

These scholarships also offer a monthly allowance; 1000 TL per month for undergraduate students, 1,400 TL for master's students, and 1,800 TL for doctoral students.
Is IELTS Mandatory to Apply for Türkiye Scholarships?
Turkiye Government Scholarships 2023 are offered at all public sector Turkish Universities where the medium of instruction would be English or Turkish.
Candidates who want to enroll in these programs must be able to demonstrate a certificate of language proficiency that has been recognized internationally, such as an English language proficiency certificate, IELTS, DET, or TOEFL or other comparable credentials, if accepted by the college.
The majority of these programs demand scores from international admissions tests, such as GRE, GMAT, SAT, etc. When selecting programs in the application system, candidates have the option of checking the medium of instruction.
Candidates for undergraduate programs who have resulted from international exams like the SAT or GCSE must also submit the minimal requirements for completing secondary school as determined by these international standardized tests.
The C1 Level Certificate for Turkish Proficiency must be obtained by the end of the academic year for all recipients of Türkiye Scholarships who do not already have it, including those enrolled in programs taught in English or other languages.
Subjects and Degree Levels Offered by Türkiye Scholarship?
For each level of education, Türkiye scholarships create unique and focused scholarship programs. It provides a wide variety of excellent scholarship opportunities, including long-term bachelor's, master's, and Ph.D. scholarships, research, and merit-based awards. If you're creative, there is also an arts scholarship for all the artists who want to further enhance their skills. 
The government of Türkiye also collaborates with renowned institutions and organizations to offer joint scholarship programs, short-term scholarships, and full-time scholarships.
1# Türkiye Undergraduate Scholarship Program
Applications are accepted through the Turkish Scholarships Application System (TBBS) from January through February each year for the scholarship, which offers education in many departments in the fields of engineering, social sciences, health sciences, and basic sciences.
With the exception of associate degrees and vocational schools, almost all undergraduate programs are available for you to apply to.
2# Türkiye Graduate Scholarship Program
At top institutions in Türkiye, a variety of master's and Ph.D. programs are available in the disciplines of social sciences, humanities, natural sciences, and engineering. The health departments are the only ones not offered in nearly all areas of study. Based on your academic background, you may have a wider range of universities and departments to choose from. 
Only the universities and departments that the system makes available to candidates are the ones open for applications.
Who is Eligible to Apply for Türkiye Scholarships?
Students from Türkiye friendly nations

Those who have graduated or will graduate at the end of the current academic year

Academicians and Researchers
Those Who Are Ineligible To Applying Are: 
Turkish nationals and those who no longer hold Turkish citizenship

Those who are already enrolled in Turkish universities programs
Application Criteria for Türkiye Scholarship?
Minimum Academic Achievement
For undergraduate candidates: 70%

For graduate candidates: 75%

For candidates in Health Sciences (Medicine, Dentistry, and Pharmacy): 90%
Is There an Age Criterion for Turkiye Scholarship?
For undergraduate programs: being under the age of 21

For master's programs: being under the age of 30

For Ph.D. programs: being under the age of 35

For Research Scholarship: being under the age of 45
How Can You Apply for Türkiye Scholarships 2023?
On the Türkiye Scholarships Application System, create a new account.

Upload all necessary paperwork. You should also mention your extracurricular activities and professional accomplishments in various fields if any.

Your ideal college and preferred programs should be listed.

Create a unique letter of intent outlining your preferences, anticipations, and future objectives.

Approve your application after assessing all the steps and supporting materials.
What Documents Are Required for Türkiye Scholarships? 
All applicants must upload the following files to the Türkiye Scholarships Application System (TBBS) in order to submit an online application:
A valid passport, ID card, or other forms of identification

A picture of the candidate that was taken no more than a year ago

All academic transcripts

National exam results (if there are any) 

A diploma or temporary certificate of graduation

Transcripts

Results of any required international exams, such as the GRE, GMAT, SAT, etc.

Results of any foreign language exams, such as the TOEFL or DELF, that the selected university or program may require

A suggestion for a research topic and a written illustration of the research you've done. This is only for Ph.D. applications.
Türkiye Government Scholarship Deadline: Jan 10, 2023 – Feb 20, 2023
Türkiye's government scholarship application period begins on January 10th, 2023 to February 20th, 2023. So, you better hurry up with your research and start applying to pursue going abroad for studies. That too, without a cost!
You can expect your evaluation process to begin in March through April. Your interviews are expected in June and July. By early August, you will know your application approval status for the scholarship.
Best of Luck!