Documents
Recommendation Letter for Turkey Scholarship 2023 – Recommendation Letter Examples
Letter of Recommendation for Turkish Scholarship in 2023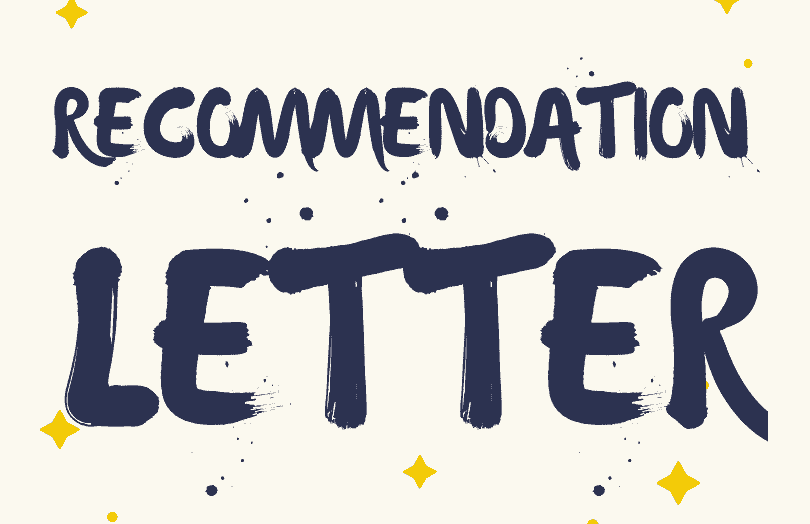 A letter of recommendation is an official letter written by a teacher or an academic supervisor for recommending their student for the next project, class, admission, or scholarship. It speaks about the most prominent qualities of the student, achievements, and talent, which makes him a strong competitor for the scholarship. Many universities require this letter for scholarship and consider it necessary.
Turkey Scholarships are awarded on the grounds of students' particular goals and achievements. They are tailored to students exploring a specific field of study. The author of the recommendation letter should also interview the student to know about him keenly and write accordingly.
It raises the chances of acceptance by the scholarship administration. If the issuer of the recommendation letter is aware of the guidelines and terms of the scholarship, he will be able to validate his student's capabilities more beneficially.
Who to Select for a Recommendation Letter?
Mostly a teacher or counselor writes a recommendation letter. However, Depending on the scholarship criteria, it can be your academic supervisor or an athletic coach. The important thing is a good recommendation letter is a letter that tells the story of the student, the story of the student that illustrates his strengths, attitudes, diligence, and sincerity.
It shows a student's intellectual development and ability to develop himself in different circumstances. Therefore, the student must choose a professor or teacher who knows him well and has a relationship with him to give these details.
How to Write a Recommendation Letter?
A scholarship letter of recommendation should be 300-500 words approximately. And contain a letterhead, a compelling introduction, two body paragraphs, and a conclusion.
Letterhead Section of Recommendation Letter
The author should write the following information attentively. Start from the  top left-hand corner of the recommendation letter page,
Date of composing a recommendation letter
Name
Title
Name of School
Street address
State, City, and Zip Code
Preferred Contact (it's optional)
Introduction Section of Recommendation Letter
Firstly, Introduce the candidate and mention why you wrote the recommendation letter (the state of scholarship). How you relate to the person and do not forget to write your position and qualifications. The introduction should not be more than three are four sentences. Other details of the candidate's suitability for the scholarship will be explained in the body paragraphs.
Recommendation Letter Example for Scholarship Application:
To,
The scholarship committee,
Address,
Contact details.
From,
Professor Name,
Address,
Contact details.
Subject: Letter of Recommendation
This recommendation letter is on behalf of my student Ali to recommend him for a Scholarship in Turkey. I am familiar with him for the past two years. I have been his Mathematics teacher at school. He has developed himself under challenging circumstances throughout his studies, he has the determination to achieve his goals, and which gives him a strong recommendation for this scholarship.
In this recommendation letter,  the teacher is writing on behalf of a student. Who is applying for a scholarship in Turkey? He stated why he is recommending his student and for which scholarship. He announced his position and the nature of the relationship with the student and he concludes his recommendation letter on a positive note.
Signature of Professor,
Contact details of Professor.