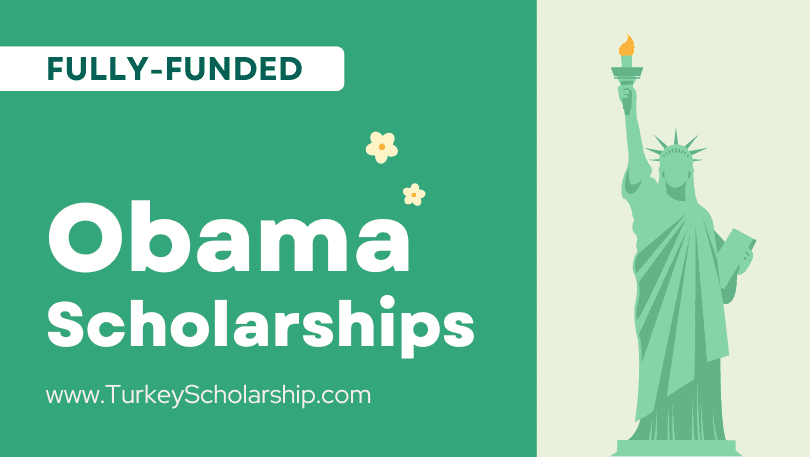 The Obama Foundation Scholars Program 2023 aims to nurture young leaders so that they can make a difference in their communities. This US academic program is not restricted to people of a certain community or field as it aims to bring a global difference which means that students targeting different global issues can participate in this program. Follow the article till the end to know more about the Obama Foundation Scholars Program, its benefits, eligibility criteria, application procedure, and deadline.
What is the Obama Foundation Scholars Program?
This program is initiated by Columbia University and the University of Chicago. The students already working to bring a difference in their community are given a chance under this program to develop their personalities and leadership skills so they can be able to contribute to their communities at a larger scale in the future. The students are given various facilities to achieve this goal.
Benefits of the Obama Foundation Scholars Program
The students enrolled in this program enjoy various benefits that can help them grow as persons. This will not only help them grow individually but be beneficial for their communities because they will pursue the global issues that they are targeting after graduation as well. The students are given a 9-month fully-funded residency at the campus under this program to enable them to focus solely on their course.
The students not only gain financial benefits but also enjoy immersive learning experiences to deepen their thinking scope. The students are given a Weekly Seminar under the program throughout the year. This seminar discusses and raises awareness surrounding key global issues. Personal and Professional Development Workshops are also designed to help these scholars improve their leadership skills.
An Experiential Learning component is also included in this program which helps the scholars gain practical knowledge and experience relating to their field. A Thought Leadership Speaker Series has also been initiated which means that the scholars can interact with successful people working in NGOs, international organizations, and philanthropy. This helps in inspiring these scholars. Thus, the students can benefit financially, academically, socially, and politically through this program.
Do You Stand Eligibility for Obama Scholarship?
There are no extensive eligibility criteria to get enrolled in this program. The students applying for the program can be eligible if they are from Columbia University or the University of Chicago. The educational requirements for this program are minimal.
The main requirement is for the students to be devoted to a particular issue in their community. This means that they must be working to address that issue. Leadership qualities are also given due importance while selecting candidates for this program. Therefore, you must have all these qualities to be eligible for the Obama Foundation Scholars Program.
Confused to Apply for Obama Scholar Program? – Start here!
To apply for the Obama Foundation Scholars Program, follow the steps below:
Access the application form from the Columbia World Projects website
Fill out the relevant details in the form
Attach the required documents
Submit the application form
Till When Can You Submit Application for Obama Scholarship?
The deadline for applying for the Obama Foundation Scholars Program for the 2023-24 session is locked on 19th January 2023. Submit your application for the scholarship offered by Obama foundation here.