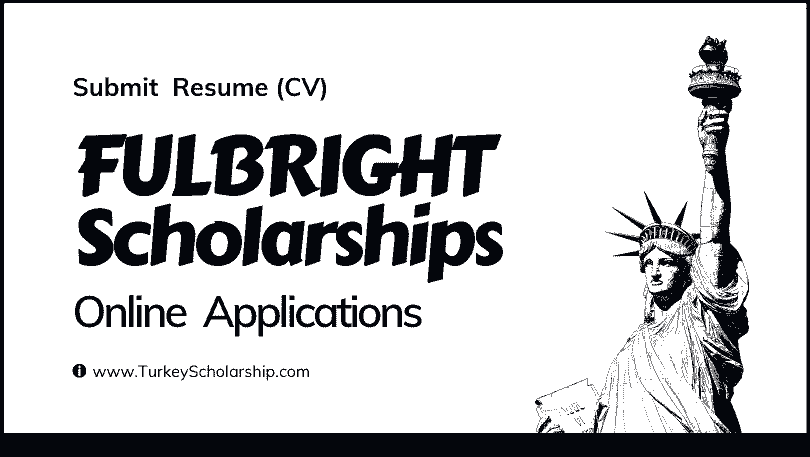 Fullbright scholarship program 2023-2024 is a highly prestigious & competitive program that is offering fully-funded US scholarships to international students. These American scholarships are awarded to foreign students in order to help them pursue their degrees in the United States with covered financial assistance. This scholarship program is only open for Master's & Ph.D. programs in all fields of study that are taught at U.S universities. However, the Fullbright program welcomes students from all academic fields except clinical medicine.
The Fullbright scholarships are funded by the U.S. government Department of State. Their initiative is to encourage mutual understanding between nations through educational means. These awards are granted to students of all nations regardless of their culture, race, color, religion, or disability. The United States has been offering Fullbright scholarships to foreign students from 155 countries to study at top U.S. universities. Almost 3000-4000 students are awarded these scholarships every year.
If you are dreaming about availing of a fully-funded scholarship and pursuing your degree in the U.S., this is a prime opportunity for you to make your dream come true. In this article, we are going to provide you with guidelines about this scholarship program including benefits, application process, eligibility criteria & deadlines.
Funds Approved Under Fulbright Scholarships 2023
The Fullbright Scholarship Program offers the following benefits to the students that get selected for this fully-funded scholarship program:
Full financial assistance for tuition fees during the entire program.
A stipend for living expenses per month.
Round-trip air travel cost to & from the country that's offering scholarship
Provision of health insurance.
Assistance for relocating during the duration of studies.
Opportunities for enhancing professional skills & building connections.
It is good to acknowledge that the sponsorship benefits offered by the scholarship committee may differ depending on the country.
How to Apply for Fulbright Scholarships?
In order to apply for the Fullbright scholarship programs online, you should follow the steps mentioned below:
Firstly, create your account on the official website of Fullbright & open the application form to apply online directly.
You need to appear in the GRE exam before or while applying for the scholarship program.
Fulfill all the sections of the application form properly by providing all the necessary information & personal data.
Submit all the necessary documents required such as transcripts, research proposals & recommendation letters depending on the specific requirements for the country from which you are applying.
Submit your online application before the deadline.
You will receive a notification for an interview if you are selected.
Other than that, every country has a different application process required by the Fullbright scholarship program. So, kindly follow the procedure as instructed on your country's official website.
Check Your Eligibility for Fulbright Scholarship:
The general requirements to fulfill the eligibility criteria for the Fullbright scholarship program are as follows.
The candidate should be in good health.
Candidate should have proficiency in the language of the host country.
Candidate should hold a valid passport
The candidate should have an impressive academic background.
Candidate should have all the required university transcripts & degrees at the time of applying.
Candidates should have a minimum GRE score of 145 in each section of the GRE exam & a higher score in the section that relates to their field of study.
Candidates who are applying for a master's degree should have four years of bachelor's degree or an equivalent degree of 16 years of formal education.
Candidates who are applying for Ph.D. should have a master's, M.Phill degree, or an equivalent degree of a total of 18 years of formal education.
The Test of English as a Foreign Language (TOEFL) is required at the time of the interview of the selected candidates.
In addition to these general criteria, there are some specific eligibility criteria depending on the country. Therefore, it is recommended that students check their country's specific website to know more about the Fullbright scholarship requirements for their country.
Documents Requirement:
Following are the documents that are required to apply for the Fulbright scholarship program. Candidates should gather and submit all these documents in an online application:
An online application form
A well-written statement of purpose
Scanned academic transcripts
A report of Graduate Record Examinations(GRE) score
A Research Proposal
At least three reference letters
It is best to check the specific document requirements mentioned for your country to make sure that you submit all important documents while applying.
Application Deadline for Fulbright Scholarship:
The deadlines for the Fullbright scholarship program 2023-2024 vary as per the country you are applying from. But, usually, it is between February to October every year.  It is recommended to keep checking the deadlines on your country's official website.