Documents
Formal Leave Letter Application and Template
Writing a Formal Leave letter template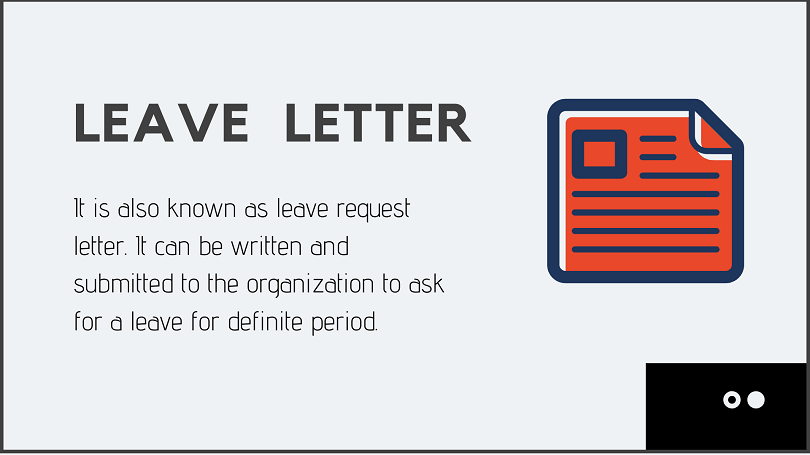 A template of formal leave letter application is available at the end of this article that can be used as a leave request letter as well.
What is the formal leave letter?
When you have to take a leave of absence from your place of employment, it is imperative that you write a formal document that will serve as a request for why you need the days off. Writing it in this way makes it easy for the employer or supervisor to understand your request.
It also serves to rid incidences of miscommunication and thus avoiding a misunderstanding between you and your manager.
3 Tips in Write a formal Leave letter
The best way to ask for a leave
The most acceptable format for a leave letter
Contents of the leave letter
The best way to ask for a leave:
The leave letter document takes a formal approach as it addresses your manager relaying information about the purpose of your days off.
Contents of the leave letter
The contents include;
Why you want to be absent
Your effort in ensuring things run smoothly despite your absence
When you expect to leave
When you expect to come back
An appeal to your supervisor asking them for assistance through your days off
Things to do and not to do when you write a letter seeking a leave of absence
It is critical that you make this letter of request as close to perfect as possible. This refers to timeliness, organization, attention to detail and using effective and efficient communication skills.
Writing the leave letter:
The letter should take a formal approach delivering the message in the most professional way possible. It is supposed to give HR a good time frame in advance so that it does not get in the way of the proper running of the organization in your absence. It also ought to give the supervisor all the requirements in handling your duties during your time away.
How to begin to Leave Letter application?
When you are writing the formal leave letter, consider following to begin your letter:
Address your immediate boss first getting a verbal okay
Maintain a humble tone
Incorporate a message of gratitude
In the event that your leave of absence involves health and medication, attach something that proves the same.
Formal Leave Letter Template:
Name the Applicant,
55 North 46th Street Rupa,
Kenya
Contact +254 xxxxxxxx
E Mail: Kaurxxxxxxxx.com
Date: MM. DD. 2019
Dear Anitar,
I hereby write this letter seeking permission to be away following my having been diagnosed with Varicose veins and have been scheduled for a 3 weeks treatment by my doctor, This letter therefore serves to inform you that if it is acceptable by you, allow me be off-duty between 20th October through to 20th November for the above-named reason.
Attached herewith, find my doctor's confirmation about my medical status and that I need some time off to engage in the rigorous treatment for my condition.
Kindly inform me if any other documentation is required. Also, note that you can reach me anytime on phone in the event that you have any consultations to make which require my input.
In the event that I will need more time away then I shall let you know in advance. Please reach me at your convenience at + 254 xxxxxxx in case there is a need for clarifications concerning my leave of absence plea.
Thank you for your timely consideration of this matter.
Yours truly,
Anitar.