Documents
Contents of a Successful Curriculum Vitae (CV) 2023
Elements of a Successful Resume for Job Application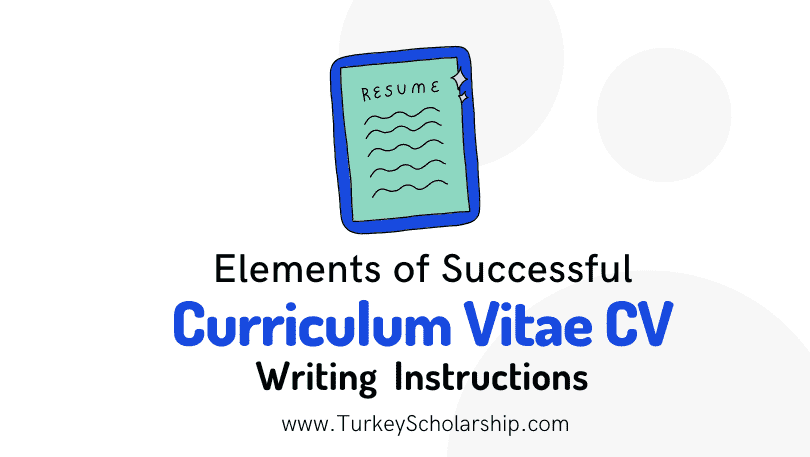 Contents of a Job Application Curriculum Vitae (CV) – Various things are important when you are looking to get yourself a job. And one of these things is your resume. Although it is often taken for granted, it is one of the major reasons why you do or does not get a job. Therefore, it remains extremely important for you to focus on creating a winning job resume. And this winning job resume can only be ensured if you dedicate your focus to the content of your resume.
Format and presentation are also key factors of a resume. However, you do not stand a chance of landing a job or an internship if your content is not relevant to the position you are applying for. So to know more about what you should include in your resume, read the article till the end!
How to Choose the Format of Your Curriculum Vitae (CV)?
A resume consists of various sections. The format is of utmost importance when talking about the CV. This is because some employers are conscious of the format used by the candidates in the CV because this is reflective of how much research they conducted regarding the company. Thus, you must research the preferred format of the organization you are applying in and adapt your CV to that format.
The Six Elements of a Winning Job Curriculum Vitae
When we talk about a winning resume, it should consist of the following six elements:
Firstly, you should list down your contact information for the employer to contact you. In this section, you must list down your contact number and email ID. However, you can also add your Facebook ID in certain cases.
The second element is your objective statement. This holds incomprehensible importance because employers give a lot of attention to this part. This is because it is a description of your objectives and this is what the employer wants to gauge.
The resume must also talk about your professional experience. This plays a huge role in enhancing your employment chances. Employers prefer experienced people because they possess the relevant technical and soft skills required for the job. This part must be given more importance while writing a CV because many employers base their decisions on this aspect.
Skills and Certifications
The next part must talk about your skills and certifications. The certifications must be related to the professional field in which you are operating. However, they can also correspond to any soft skills that you have mentioned in the skills department. In the skills part, you must cover both technical and soft skills. Both of these categories hold a lot of weightage. When talking about technical skills, you need to have the adequate skills required under the job description for the employer to consider you for the job. Thus, you must demonstrate your technical skills from the perspective of the job expectation.
Soft skills are also important in this part because employers have become increasingly conscious of employees with negative attitudes. This is because it leads to an unhealthy working environment that can impact business health. Therefore, you must convince the employer of your ability to work in a team environment and exhibit positive energy at the workplace to maintain a good environment. This will be a huge plus point as it will go a long way in convincing the client about your feasibility for the job.
A small section must also be dedicated to your educational history. It will be better to focus on it if your degree program relates to the field that you are applying to. This will convince the client that you have expertise in the field.
If there are no more sections that must be required to address the job expectations, you can sign off your resume. It is better to adopt a creative style in your ending notes to leave a good impression on the reader.
What if I Don't Have Any Professional Experience?
It can be possible that some of you might not have any substantial professional experience. For those of you who do not have any kind of experience, you can replace this part by basing your discussion on your talent and dedication which can also be appealing to employers.
Features That Must Be in Your Curriculum Vitae CV 
While this was the content structure we talked about, your content based on this structure must have the following features:
Confidence
Tailored to Job Expectations
Relevant Format
Professional Tone
Self-Belief
Convincing Power
Proof of your qualification
Conclusion
So stuff all those tips in to produce a winning resume that can potentially land you great opportunities! Leave your comments below if you have any questions!