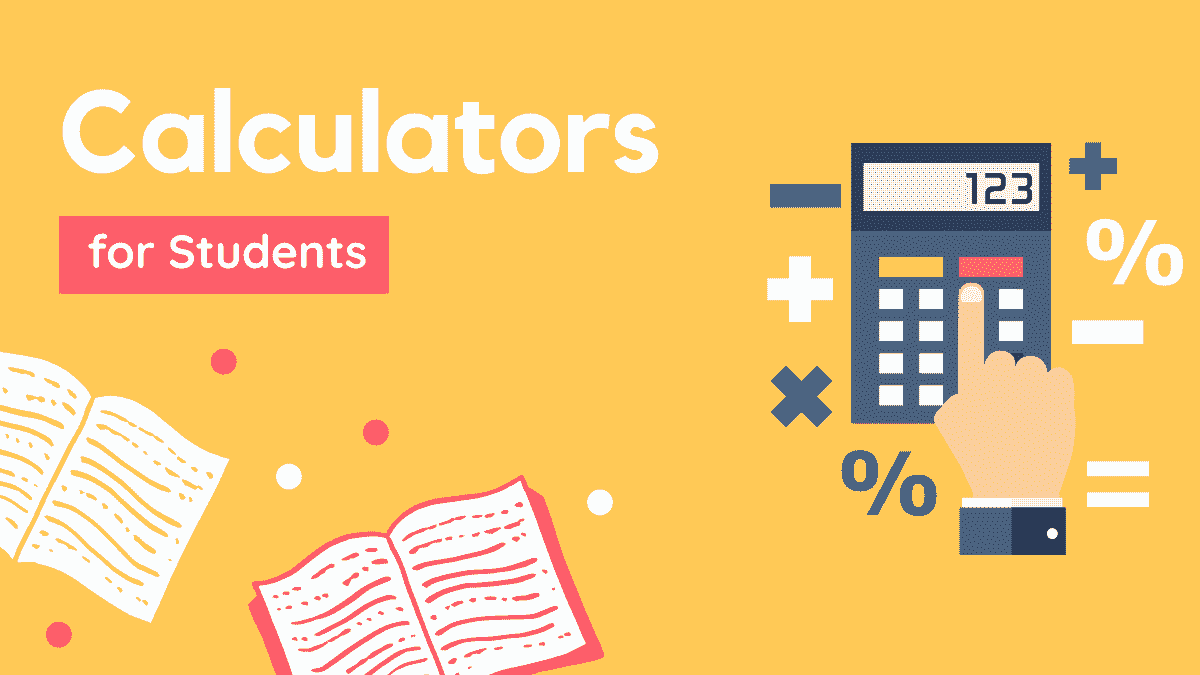 A calculator's basic design has remained unchanged for decades, and that is not a bad thing. It is a testament to the greatness of the original design that no large overhaul was required. 
While modern calculators are not vastly different, they still have some changes and expanded features.
We brought to you this article that provides a list of the best scientific calculators for students. We will analyze the best scientific calculators and how they were modified to enhance students' learning experience. Students in STEM fields have it pretty hard already. These products aim to lessen some of that burden.
All items on this list have an improved aesthetic design and incorporate many valuable functions. Every calculator on the market can ultimately give you a correct answer, but these items make the calculation process more intuitive. 
This review needs to exist because there are too many options on the market. Students can choose between hundreds of items. We aim to narrow that selection.
List of Top Calculators for Students to Purchase in 2023
Whatever scientific calculator you choose to buy, you will be happy with your purchase if it's featured here. That being said, let's get into our list:
1. Texas Instruments TI-84 Plus Graphics Calculator [US$106]
For those seeking a very powerful and portable scientific calculator, the Texas Instruments TI-84 Plus may be ideal. It can handle a vast number of calculations with ease, calculations that would otherwise take dozens of hours to complete on paper. It is also USB compatible, meaning that you connect it to your computer, laptop, phone, or tablet. Uploading the calculations you made throughout the day may be a good idea. This item is highly recommended for students in computer science, accounting, and engineering.
Texas Instruments TI-30X IIS 2-Line Scientific Calculator [US$17]
Here is where modern technology and convenience truly shine. The Texas Instruments TI-30X IIS 2-Line scientific calculator can walk and chew gum at the same time. It can process calculations that involve 1 & 2 variables. 
But most calculators can do that as well. However, the TI-30X can calculate and display the results simultaneously.  The calculator is designed to spare the user from writing down equations, letting him/her solve them on screen. It can run on standard battery terms power, but it can also work on solar power.
3. Texas Instruments TI-36X Pro Engineering/Scientific Calculator [US$18.95]
Based on most user impressions, the Texas Instruments TI-36X Pro is an excellent product.  While most scientific calculators are general-use, the TI-36X is explicitly aimed at students and professionals in the engineering and computer science sectors. 
It is made to compensate for the lack of graphic technology in these specialized courses.  The model's display accommodates four lines, giving it science and math functionality. In terms of power, customers can use both solar and battery power.
4. Orion T136X Talking Scientific Calculator [US$20]
One of technology's noblest applications is to compensate for people's impairments. The Orion T136X scientific calculator is made to help those who are visually challenged. How is this achieved?
To put it simply: it talks. This calculator is just as powerful and versatile as most items on this list, with added audio capabilities. It is also fairly sturdy and reliable.
5. HP 35s Scientific Calculator [US$79.95]
With over a hundred built-in functions, the HP 35s scientific calculator is worth its asking price. It has over eight hundred registers and 30kb of memory. That may not seem like much, but calculations aren't that data-intensive. This product is purchased by students and professionals who need to process complex calculations or practice data entry.
6. Casio fx-260 SOLAR Scientific Calculator [US$10]
If you are on a budget but need to buy a good scientific calculator, the Casio fx-260 Solar scientific calculator may be the ideal choice that comes in black and pink color. Nothing fancy; it gets the job done every time. The design is standard, and it is cheap. You don't need to reinvent the wheel with every product, as long as that product is serviceable. The Casio fx-260 is powered by Solar energy, so it won't let you down when you most need it.
7. Texas Instruments TI-34 MultiView [US$23.15]
This is another scientific calculator that you can pick up on a whim without having to worry about a large price tag. Users can scroll the screen in order to view more complex, multi-line operations. 
It supports standard scientific notations and standard superscript exponents. Of course, the results will also be displayed in scientific notation.
8. Texas Instruments TI-30X IIS 2-Line Solar/battery-Powered Scientific Calculator [US$25]
This product's pedigree is impressive, as it hails from what is arguably the best family of calculators on the market. It incorporates a display with two lines, able to accommodate more complex symbols and notations. It can handle most math problems that you will ever encounter as a student or professional. The design is sleek and attractive, and you can choose between solar or battery power.
9. Casio fx-115ES PLUS Engineering/Scientific Calculator [US$40]
The display of this model has textbook style. You can use it in high school, college, or even for your engineering job. It supports physics, trigonometry, statistics, calculus, and algebra. 
The memory is solid, as this scientific calculator can easily replay past entries. 
10. Casio Fx-115es Plus Scientific Calculator [US$13.79]
This is a mid-range product that will not break the bank. It is a pretty calculator with a sleek design, incorporating all functions expected from other scientific calculators. It is not as intuitive to use as other models, making it hard to tell the difference between functions. Still, it's a solid product overall. 
Conclusion
This list was designed with a single goal in mind: whatever item you choose, you won't be disappointed. Sure, the number 1 spot may be more advanced than the 10th entry, but all of them will get the job done.
Happy calculations!